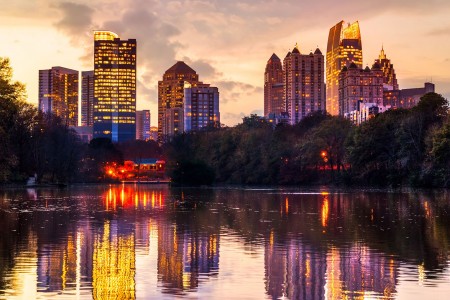 Midtown is one of the busiest and liveliest business districts in Atlanta and as such, it warrants your attention, especially when talking matters real estate. The bubbling neighborhood is the home to over forty thousand residents with thousands of students and employees making part of the vibrant population.
Other than having a good blend of culture from different parts of the world, Midtown is also endowed with lots of attractions that visitors and residents alike will find pleasing. For instance, here are some of the excellent attractions you will find in this awesome neighborhood:
Arts Centers
If you love and appreciate arts, then you will be glad to know the number of art centers available in Midtown. These include Center for Puppetry Arts, Fox Theatre, The Museum of Design Atlanta, Atlanta Symphony Orchestra and Woodruff Art Center.
Educational Institutions
The reason there is a large number of the student population in Midtown is because there is a plethora of educational institutions offering quality and on demand academic programs. Some of these institutions include John Marshall Law School, Savannah College of Art and Design and Georgia Institute of Technology.
Corporate buildings depicting architectural mastery and some with historical importance such as the 1180 Peachtree, Bank of America Plaza, AT&T Midtown Center, Promenade, One Atlantic Center, Viewpoint, and Spire majestically grace the Atlanta skyline.
Right at the heart of Midtown, you will find the picturesque Piedmont Park, a beautiful 189 acres of urban green space offering a sweet spot to marvel at the Atlanta skyline at day or night. It is important to note that this park is also one of the points within the Atlanta Beltline, which is aimed at linking several neighborhoods and parks around.
There are quite a number of investment opportunities in Midtown. Whether you are interested in buying residential homes, condominiums, apartment complexes or commercial property, you will surely find your tastes and preferences in Midtown.
Homes For Sale in Midtown
[showcaseidx shortcode encountered an error]